It's been awhile readers! I didn't bother to craft an excuse anymore because of my hectic life of school lmao and if I did have free time, I just- kind of rolls away to bed and read manga or something. Pardon me for my laziness;;
But! Here I am, and our topic for today is
Crocs Shoes!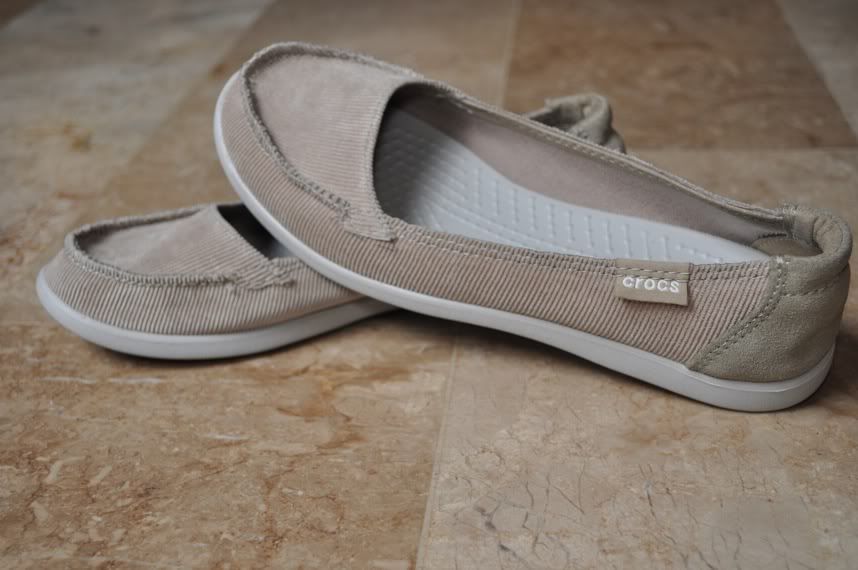 I bet at least once,
once
in your lifetime you ever heard this brand eh? Back in my primary school days, I don't know why but this brand suddenly
boost up
and all of my friends were wearing them at school! and because of the school used to be lenient, they let the students wore them. But because I didn't follow the trend so much, I just happily stare them from far away
//ok no
Crocs Clog Sandals
Yep, this is the one that they used to wore! I don't know there are many type of shoes that Crocs made! As women today prefer high heels and many types of high platform shoes, sometimes your feet do need some rest too! and because of that, Crocs Clog Sandals definitely can offer you the comfort that you need. Probably back in the day that my friends used to wore them, it is because they are so cozy.
and while researching back and forth, Crocs did offer flats too!
Crocs Flats
another Crocs Flats
and another Crocs Flats
Various style and designs, I am sure one of this will catch your eyes! Look at the amazing colors. You can easily mix and match these shoes with your clothes. They are perfect for people who love casual fashions, no?
and also their alternative name is ballerina flats. //okay it just another word being added
and last but not least!
Crocs Flip Flops
another Crocs Flip Flops!
This is flip flops folks! Don't mistaken it with sandals! I used to think all this kind of shoes is same but ah, how I am wrong! //cuz you are lame Definitely by seeing all this flip flops, I can ensure you its comfortable! You can relax your feet by wearing them. and the colours are cool and vibrant too! You can look stylish even though it looks simple!
Aren't they remind you of beach? ah I love beach--
oh and I happened to love wearing sneakers, but after a long day walking at the shopping centre or at anime conventions slash events, my feet will start aching and then I will question myself why I didn't wear something different back then;; But ah-- complaining can't get you anywhere.
That's it peeps! Pheww this kind of post sure is fun! and also, Crocs did offer you various type of shoes. Feel free to check on them anytime!
Until next post,
XXMie!