How is life going???
Trust me, more than anything right now I want to write something to keep this blog running until maybe until I reach at that point of my life I decide to quit my internet life. But then again, my internet connection isn't very stable and I have life priorities to do (like my
streams
of tuition classes and exams urghh)
Hey, that's an half-excuse.
School wise,
I am okay but like I have said, I have like
STREAMS
of classes. and there's just... a few days left until the real SPM examination and I am currently on facing the Trials examination right now. Only Allah knows how worried I am now.
Anime/Manga wise,
I am just repeating the old anime titles I have on my hard disc. Like when I am working on Add Math questions or others, I put that on to lessen my gradually increasing stress. But in the end, I am more stressed because I can't finish much work because I am too focused on the anime... It should be
vice versa!
Good kids don't try this at home!!1
But right now, I am a huge
/trash/
on sports animes.
Haikyuu!
by
Furudate Haruichi
I know Tsukki, you don't have to say it out oud/
"What's more important
than pride?!"
Tetsurou is my love of my life but I ended up putting Tsukishima as the main highlight here because of the recent character development of him in the recent chapters of its manga.
DEFINITELY A HAVE TO WATCH ANIME M8.
Yowamushi Pedal
by
Watanabe Wataru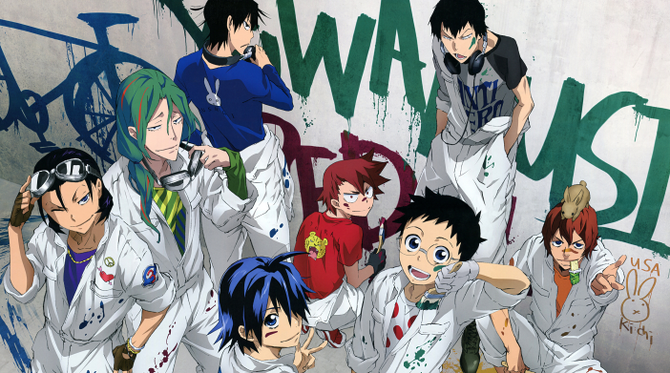 Mm, no shit there.
MY LIFE IS A STREAM OF INTENSITY.
This two titles are sucking me in deeper to sports genre of manga. Because their willpower and motivation is really close like studying. I should make another post of this, the comparison of sports and also studying. and yeah a review!!

I am now reading Diamond no Ace. Let's just sit and watch how my life turns out.